More than 40 years with you
Since 1976 Hotel Carlos I has been present in the extraordinary location of Benidorm. Many things have happened since then and among them several reforms that have led it to be the modern four star hotel that it is today. But what about before?
The Hotel Carlos I has undergone two refurbishments, in 1998 and 2017, which together made a radical change to both its appearance and its service. As it improved many services, it was upgraded and consequently a new public was attracted. Even so, we are lucky to have had clients from almost the beginning, who knew the previous aspect of the hotel well.
And long before the first of the renovations took place, it offered its clients a swimming pool and spectacular rooms of the time. We can see this in the following brochure, which shows some of the rooms in that Carlos I Hotel at the back.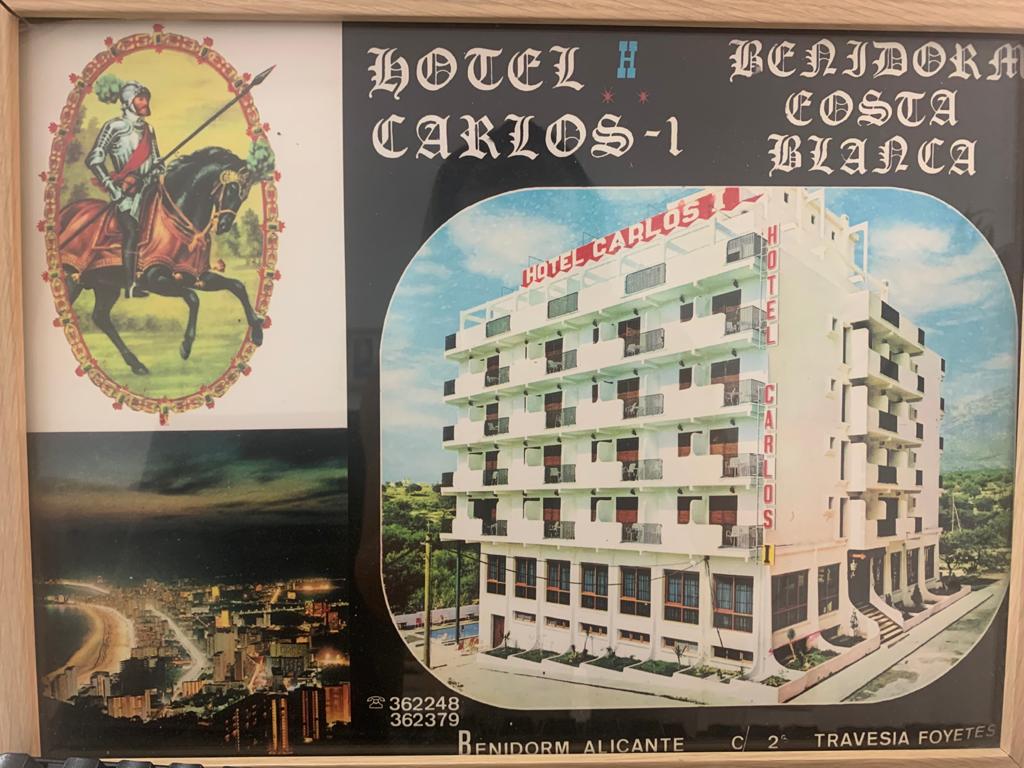 Its interior was modified for several years, such as the bar, but there was no large and visible structural change until 1999 when the building's front was renovated.
Another change that indirectly affected the hotel and its appearance was the remodelling of Avenida de Foietes, the avenue where the hotel is located. It began in 2016 and will continue until 2017, as it was carried out in phases. It was not until the latter year that it "affected" the establishment. Taking advantage of this period of time, the Hotel Carlos I made its last renovations in 2017, giving it the distinctive touches that it has today.
As you may have observed, many changes and improvements have been made, always with the aim of adapting to the moment and continuing to offer an unbeatable service to our guests.
Many of you will have identified these photos, others will not find the current hotel in them, but the important thing is that year after year, we have managed to keep many of our old clients, opening the doors to new ones thanks to these changes. The secret? Never change our essence. That is why we have found some jewels from our past that we have managed to preserve for years. This is synonymous with our greatest relic: the staircase. It is the only element that takes us back to those years and reminds us of everything we have managed to improve, keeping intact many other things that should never change.
We hope you enjoyed this trip to the past, that you can follow closely in our networks, and that we can continue by your side much more than 40 years, enjoying with you the best moments of the year: the holidays. See you soon!
As always, do not hesitate to contact us with any questions.
Categories: Benidorm, hotel carlos 1, Hotel Carlos I
« Benidorm is waiting for you
(Español) Los colores del otoño en Benidorm »